0
Comments
Article Rating:0 | Read: 116
By Ralph Hannah
Jun 6, 2011 3:25:00 PM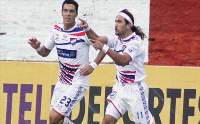 Victor Aquino y Ariel Bogado - Nacional de Asuncion
Related Links
Teams
On a cold autumn afternoon in Asunción, Nacional secured its eighth Paraguayan league title with a win over a weakened Cerro Porteno side. Club president Robert Harrison had said that the club would need 49 points to be sure of the Apertura championship, but in the end it only took 47 as title challengers Olimpia wilted towards the end of the season.
It was also the perfect birthday present for La Academia, who celebrated its 107th anniversary in style with only its second title triumph in 65 lean years, a sign that the traditional underachievers of Paraguayan football are beginning to challenge once more the established giants Cerro, Libertad and Olimpia.
Second-placed Olimpia crashed to a 3-2 defeat in Ciudad del Este against lowly 3 de Febrero to guarantee their Asuncion rivals the title, as they finished the season with just one win in their final six games. Second place will be deemed unacceptable by the club's top brass, considering the huge investment in players and their explosive start to the season.
New president Marcelo Recanate had invested significant funds into the squad, buying Pablo Zeballos and Vladimir Marín from domestic rivals Cerro Porteno and Libertad respectively. From abroad the club signed Lionel Messi's cousin, Maxi Biancucchi from Mexico and fellow Argentine Matias Donnet from Union Santa Fe amongst others.
In March, it seemed inconceivable that Olimpia would only garner 21 points from itsremaining 15 games having taken the same amount in their first seven games as they beat all before them. The coach Nery Pumpido had been sacked with just four games left as Olimpia hoped it would inspire a change in fortune. However, temporary manager Mauro Caballero registered just one win as Olimpia failed to take advantage of Nacional's slip ups. It is now almost 11 years since they won a Paraguayan championship.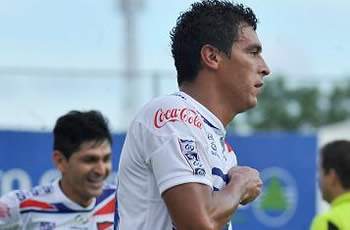 Maestro| Midfielder Victor Aquino was key to Nacional
But let's not take any credit away from Nacional, who having not won the league for over 60 years have now won it twice in the last three. It means the club is the first qualifier from Paraguay for the 2012 Copa Libertadores when it makes its 6th appearance in South America's leading club tournament. Nacional's coach Juan Manuel Battaglia admitted that they "had a hard time of it" owing to the strength of Olimpia's squad; adding that "Olimpia had their best campaign in ten years".
The defining moment of the season was undoubtedly halfway through the season when, already on an eight game unbeaten streak, Nacional faced all of Paraguay's big four consecutively. Nacional won all four games against Cerro Porteno, Olimpia, Guaraní and Libertad, which put them in the driver's seat. From that point in early April, they never looked back. Those games proved the team had quality, not just a lot of guts, reaffirmed by club captain and veteran defender Denis Caniza. He stated last night that "Nacional won [the league] with a lot of effort, with a lot of dedication, with a lot of balls."
The team is a blend of youth and experience, 36-year-old Caniza was partnered by the impressive Ricardo Mazzacotte, ten years his junior, in defense . In midfield, the performances of 22-year-old Marcos Riveros has seen him recently capped by Gerardo Martino in the national team. Also ever present in the midfield, was 19-year-old Silvio Torales who scored the winning goal against Cerro Porteño to cap an impressive year. Top scorer for the league champions was Victor Aquino who notched up nine goals, ably assisted by Ariel Bogado with six strikes. They were both part of the 2009 title winning side.
Nacional, Olimpia and the other nine Primera División sides will all be looking forward to the Clausura championship (the second domestic league of 2011) which is scheduled to take place at the end of July. The original start date of 24 July is likely to be put back to 31 July owing to the Copa América in Argentina. Relegation and promotion will be decided at the end of the Clausura, as will the final places for the 2012 Copa Libertadores and Copa Sudamericana.
Player of the Season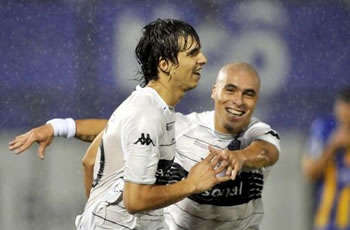 Vladimir Marin (Olimpia)
Young player of the Season
Ivan Piris (Cerro Porteno)
Goalkeeper of the Season
Ignacio Don (Nacional)
Defender of the Season
Ricardo Mazzacotte (Nacional)
Midfielder of the Season
Vladimir Marin (Olimpia)
Attacker of the Season
Pablo Zeballos (Olimipa)
Top scorer
Pablo Zeballos 13 goals
Most goals
Olimpia 44
Best defence
Tacuary 14 goals
Worst defence
General Caballero/Sportivo Luqueno 36 goals
Best attendance
Olimpia vs Cerro Porteno 26,196 (at Defensores del Chaco)
Breaking News
Founder and General Overseer of the Synagogue Church, Prophet T.B. Joshua says in an unusual manner, God did not reveal the death of Ghana's President, ... Full story